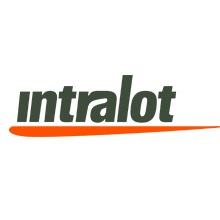 INTRALOT S.A.
IT
T: 2106156000
Περιγραφή
INTRALOT is a leading technology company which is positioned to offer lottery and gaming organizations across geographies market-tested & state-of the-art software & hardware solutions and retail operational expertise.
We are a Greek multinational corporation, active in 52 regulated jurisdictions around the globe. With €1.1 billion turnover in 2017 and a global workforce of approximately 5,100 employees (3,100 of which in subsidiaries and 2000 in associates), INTRALOT is an innovation – driven corporation focusing its product development on the customer experience.
In Athens, we are a team of about 800 colleagues, located both in Marousi & Paiania. We are proud to be among the top 3 Greek companies with the highest R&D expenditures! (2018 EU Industrial Investment Scoreboard, EU 1000). We do have a reputation for offering a superior service to our customers worldwide, always acting with integrity and enjoying our work at the same time.
Κουλτούρα & Στόχος
Our Company's mission is to shape the future of gaming! We aim to transform the customer gaming experience into intelligent solutions that satisfy individual needs in the digital era and create value for all stakeholders in sustainable ways.
At INTRALOT we are driven by our passion for achieving challenging goals! Our people are guided by the values of teamwork, knowledge sharing, transparency and accountability.
Most of all, we embrace the principles of responsible gaming, embedding them in both our offerings and our operations throughout the world. We remain firmly committed to the idea that gaming should always support good causes that consistently deliver significant and lasting social benefits.
Ιστορία
INTRALOT, a public listed company established in 1992, is a leading gaming solutions supplier and operator active in 52 regulated jurisdictions around the globe. With €1.1 billion turnover and a global workforce of 5.100 employees in 2017, INTRALOT is a robust corporation uniquely positioned to offer to lottery and gaming organizations across geographies flexible, stable, and secure gaming products and services. INTRALOT handles an average of €24 bn of wagers per year and has installed and operates more than 300.000 of its proprietary terminals around the world.
Βραβεία & Διακρίσεις
Our Company maintains the highest security certifications. INTRALOT is the first international vendor in the gaming sector that has been certified according to the World Lottery Association (WLA) Security Control Standard in 2012. Moreover, the Company has been certified with the ISO 27001 for its Information Security Management System (ISMS) and maintains the ISO 20000-1certification on Information Technology Service Management.
Γιατί να δουλέψει κάποιος στην εταιρεία
In INTRALOT, you will work in a cutting-edge technology environment to build your career and to grow both personally and professionally!
What's your life with us going to be like?
You will meet our teams, true "gurus" in their area of expertise, you will cooperate with various departments and your input can make a difference! Together, we will create amazing products and services that will add real value to our customers. In our Technology Division, we are always on the lookout for talented your professionals who are eager to learn various programming languages (Java, C++, C#, React) In our Commercial Division, you can be employed in various interesting areas of business, like marketing, product management, Betting, Lotteries & Digital Transformation, CRM etc Additionally, you can join one of our Corporate departments, like Operations, Finance, Internal Audit, Human Resources, Corporate Affairs! We will encourage you to travel and work around the world in our subsidiaries, to get to know different people, cultures and ways of work in everyday life! To make this possible, we have created a structured global mobility program for international assignments, that ensures fair and transparent opportunities for everybody interested. We can work together on your professional and personal advancement with best in class training and a solid support infrastructure, both on improving your technical skills and your personal competencies!
Τρόπος Πρόσληψης
We have developed a recruitment process that ensures quality and transparency at all stages of selection, recruitment and onboarding of our people!
Στελέχη που θα παρευρεθούν
Panagiotis Bitar (HR Assistant), Venetia Kostaki (IT Recruiter), Irene Dimou (Talent Acquisition Senior Manager)
Γιατί στηρίζει το JFA
From the experience, people that we already had recruited from NTUA meet the required technical skill set as well as personality traits.
Έδρα
64, Kifissias Ave. & 3, H. Sabbagh / S. Khoury St. Athens
Τόπος δραστηριότητας
Paiania, Marousi
Δεξιότητες που απαιτούνται
Java, C++, C#, React
Αγγελίες