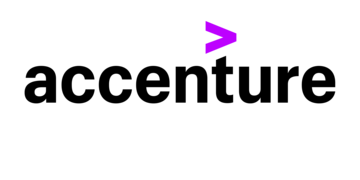 Περιγραφή
Accenture is a leading global professional services company, providing a broad range of services and solutions in strategy, consulting, digital, technology and operations. Combining unmatched experience and specialized skills across more than 40 industries and all business functions – underpinned by the world's largest delivery network – Accenture works at the intersection of business and technology to help clients improve their performance and create sustainable value for their stakeholders. With 469,000 people serving clients in more than 120 countries, Accenture drives innovation to improve the way the world works and lives.

In Greece, Accenture employs more than 750 consultants and is one of the leading management and technology consulting companies. Accenture Greece is part of Accenture's global network and has developed strong and long-lasting business relationships with major local and international players across all industries, such as Telecommunications, Banking, Insurance, Products and Energy Sectors.
Κουλτούρα & Στόχος
We hire the best people, leverage our global reach even as we respect the individual, and ensure everything we do—for our clients, our people and our communities—is done with integrity. By joining Accenture, you'll be part of a global company with a world-class brand and reputation, reinforced by our core values, Stewardship, Best People, Client Value Creation, One Global Network, Integrity and Respect for the Individual, focused on serving our clients, developing our people and contributing to the community as responsible corporate citizens. You'll work with diverse teams of highly motivated people who are collaborative and focused on delivering value for our clients, and you'll have the chance to learn from all of them—supportive, approachable leaders and colleagues with deep market relevant skills and expertise.

As a company, we have a responsibility to address today's most pressing challenges and to improve the way the world works and lives. Our global capabilities and digital experience help drive innovative solutions for a wide range of societal issues, from equipping young people with job skills to helping close the gender gap in technology. We believe the future workforce is an equal one. That's why we're committed to a gender-balanced workforce by 2025. Inclusion and diversity are fundamental to our culture and core values. We believe that no one should be discriminated against because of their differences, such as age, ability, ethnicity, gender, gender identity and expression, religion or sexual orientation. Our rich diversity makes us more innovative, more competitive and more creative, which helps us better serve our clients and our communities.
Ιστορία
On January 1, 2001, Andersen Consulting adopted its current name, "Accenture". Accenture is a coined word that connotes putting an accent or emphasis on the future, just as the firm focuses on helping its clients create their future. Accenture, a name submitted by Kim Petersen, a business consultant working for Andersen Consulting in Norway, is a youthful and dynamic expression of the firm's new marketplace positioning as a bridge-builder between the traditional and new economies.
In Greece, Accenture operates since 1992, having been recognized as one of the leading companies for technology and consulting services.
Βραβεία & Διακρίσεις
We are among the Best Workplaces in Greece.
We ranked 7th in 2016 and 10th in 2015
• In 2018, Accenture was named as a "True a Leader" by ICAP based on four objective business criteria
• In 2018, Accenture was named as a "Protagonist of the Greek Economy" in the Consulting Sector


Global Awards:
• In 2018, Fortune magazine named it as the world's most admired Information Technology Services company.
• In 2018, the Ethisphere Institute named Accenture one of the world's most ethical companies for the 11th time
• Fortune named Accenture one of the 100 Best Companies to Work For from 2009 to 2018
• CR Magazine named Accenture No. 2 in its top 100 Best Corporate Citizens list for 2018
• In 2018, Accenture was ranked No. 288 on the Forbes Global 2000 list.
• In 2018, Accenture was ranked No. 316 on the Fortune Global 500 list.
• In 2018, the firm was named 9th in the Top 50 Companies for Diversity by DiversityInc
Γιατί να δουλέψει κάποιος στην εταιρεία
Accenture's recruitment drive targets junior and experienced professionals with a solid academic background underlined by a dynamic, goal oriented, innovation-led, highly adaptable personality, being characterized by team spirit, learning agility, ambition, leadership aptitude and analytical thinking.
We offer a clear, flexible career path alongside world-class training (for example with leading academic institutions such as MIT), and professional development opportunities within the framework of an international and ethical organization. We offer our employees competitive remuneration, extensive health care programs and company shares, and we are looking for skilled individuals with the expertise, passion and drive to excel in a dynamic and fast-moving environment. You may also have the opportunity to develop your career internationally by working abroad for a certain period of time. All of the above are underpinned by our core values: Stewardship, Best People, Client Value Creation, One Global Network, Integrity and Respect for the Individual that shape our corporate culture and drive our behavior and decision making. Are you ready to unleash your skills and transform the world around you?
Τρόπος Πρόσληψης
To ensure that we hire the most appropriate individuals for a given opportunity, our recruiting process consists of three rounds. At the first round, a recruiter will contact you to discuss your resume. This may result in a first interview with a recruiter, who will want to discuss your experiences and interests at a high level. You will also have the opportunity to get additional information about the position and what it is like to work at Accenture.
The second round for Accenture recruitment process consists of a technical and cognitive test. In this round, candidates have to show their technical skills.
If you are selected to participate in the next stage of the process, you will have interviews with Accenture executives and require a more in-depth discussion of your skills and experiences.
If all goes well, the final round involves an offer letter stating the position's salary, start date, and other terms and conditions of employment that are based on the agreement between the company and the candidate.

To learn more about positions currently available in Greece, visit Accenture's Career site or contact the local Recruiting team and stay in touch by following the local Accenture LinkedIn / Facebook / Twitter pages.
Γιατί στηρίζει το JFA
It is a pleasure for us to support for the 8th consecutive year the Job Fair Athens initiative. During the event we have the chance to meet talented and ambitious young students and alumni and inform them about the job opportunities in our company. The Job Fair Athens is on our gold list of career events, as it's very well - organized event that fully met our expectations! Moreover, we believe that this is a mutually beneficial event for both companies that wish to recruit well-educated individuals with high progress and success drive and for students and graduates who come in direct contact with high-profile company recruiters.
Moto εταιρείας
New Applied Now
Έδρα
1 Arcadias Str., Kifisia - 14564
Τόπος δραστηριότητας
Athens, Greece
Δεξιότητες που απαιτούνται
IT and Technologies such as Java, Net, Microservices, API, Data Warehouse, Robotics, SAP, Oracle, Temenos and methodologies like Agile, DevOps, Digital and Applied Intelligence, such as R, Python, Spark, artificial intelligence, machine learning, digital marketing, creative design, Industry expertise across telecommunications, banking, insurance, retail and energy
Αγγελίες